Gothic horror isn't everyone's cup of tea!
Dark, Gothic horror and alternative photography is about capturing the deathly stillness of a Gothic graveyard or capturing the magical presence of a once fantastic building still fighting to stand proud after centuries of ruin.
To find out more about me, my struggle with mental health and my work, please
click here for more information
and feel free to contact me if you don't find the answers that you're looking for.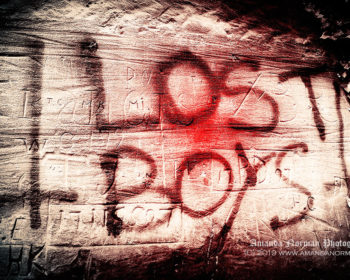 A lot of people ask me if I've seen any ghosts or had any spooky experiences in cemeteries whilst taking photographs. I've had a couple of odd experiences, but I'm very sceptical. Some time ago while visiting Manchester Road Cemetery in Warrington, I had a very strong feeling that I…