Whilst visiting the late Sir Simon Marsden's home county of Lincolnshire, me and Mark decided that we would tour some of the churches that are under the care of the Churches Conservation Trust, which I highly recommend.
St Michael's Church
St Michael's Church stands on a hillside in Burwell and dates from the early 12th century and has a bit of a steep climb up to its old graveyard. It's a redundant Anglican church and is grade I listed.
The first thing I noticed about the graveyard, is that a lot of rabbits or badgers are burrowing in the ground. Being from the city, I don't see this very often and it's the first time I have ever seen fragments of bone lying on the ground. I suspect some were human. You had to look hard to spot them, but it did give me the creeps and thankfully there wasn't a lot of them.
Carved Skulls of Burwell Graveyard
Above is one of the most beautiful table top tombs I've ever seen. I just love the 3D carved ornate skull, but unfortunately I forgot to check who the tomb was constructed for.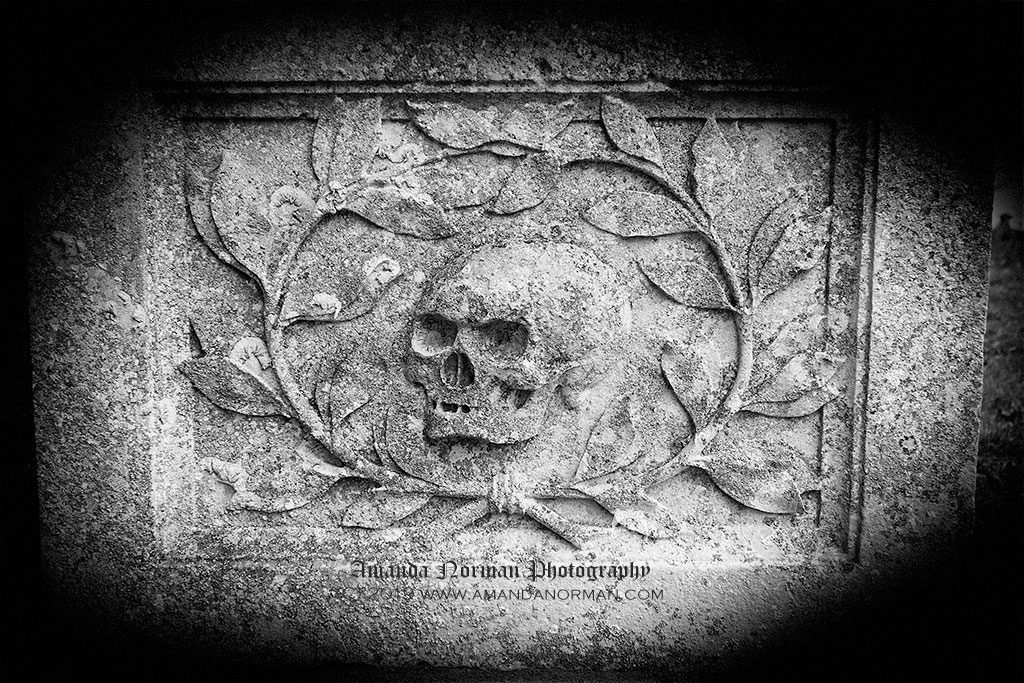 Most of the redundant churches are unlocked and allow full access to the wonders of architectural interest inside.
The tower dates back to the 12th century and houses three wooden carved, wingless angels that have stared down for centuries.
If it wasn't for the Churches Conservation Trust, beautiful work like this would be locked away and left to rot. Instead, we are allowed to view at our own pleasure. Please visit them on the Internet for further information by clicking here.