Huskisson Street in Liverpool was named after the MP, William Huskisson who was unfortunately the first person to be killed by a steam engine, which was none other than George Stephenson's, Rocket.
It is a beautiful street of renovated listed buildings and it is transformed into a quiet, but magical street when the sun casts the last of its rays across the many red bricks. I should know as I'm VERY lucky to live on it and it's as if I was always meant to be here.
The Ghosts of Huskisson Street in Liverpool
According to Tom Slemen, sometimes on Huskisson Street, you can hear the sounds of swords clashing from duellists who fought for the love of a woman. I'm yet to hear this, but if you want to find out more, please click here to read the Ghostly Duellists on Tom's website.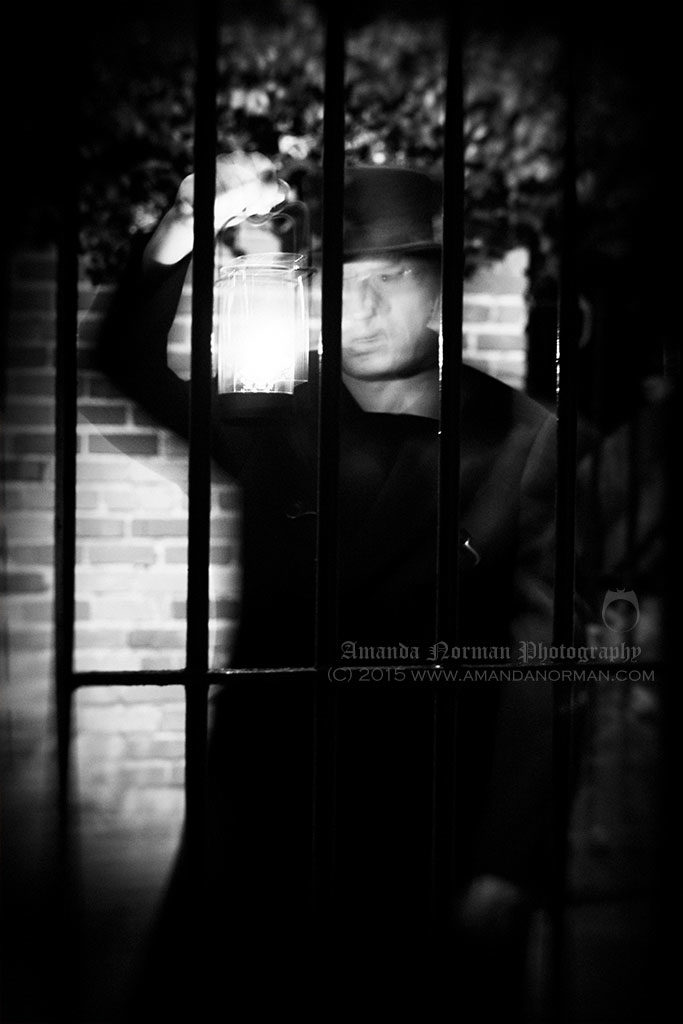 The image above features my ever patient partner, Mark who posed for this shot in our back garden. Not only is it inspired by the many ghostly tales of Huskisson Street, it is also inspired by my love of classic horror movies and the tale of Old Red Eye that I was told as a teenager and has nothing to do with Huskisson Street. You can read about that at the bottom of this post, but let's get back to the ghosts of Huskisson Street.
Ghost of the Rose Girl
Believe it or not, it is alleged that a ghost of a young Victorian girl has been sighted walking on Huskisson Street with a wreath of pink roses that she will place on the garden gate of a young lady who will receive news that she is pregnant. I've not seen any wreathes yet and I don't want to!
Vampire of Huskisson Street
Talking of roses, it is also alleged that a vampire who followed a female home from St James Cemetery, left a black rose upon her doorstep on Huskisson Street. Read about the St James Cemetery Vampire here. This is more than likely to happen to me as I love visiting St James Cemetery, especially at dusk to watch the bats, but hopefully I don't attract Mr Fangdango!
If you have any more ghostly tales about Huskisson Street, please get in touch!
The Night Watchman or Old Red Eye
I was told the tale of Old Red Eye by a very good friend many years ago when I used to live in Warrington.
'If you wake up to a ticking noise, the sound that resembles a pocket watch, don't open your eyes, for if you do and look into the red eyes of the Night Watchman, you won't wake up'
According to my friend, Old Red Eye was murdered on his rounds.
I once woke up to a ticking noise and didn't dare open my eyes. I'm so easily influenced!