Glasgow Necropolis is a magnificent cemetery with its first burial taking place in 1832. It has now upwards of 50,000 burials and is a magnificent cemetery to visit.
I was amazed at the amount of tourists in the cemetery who were enjoying photographing the various tombs, mausoleums and statues. Below is a collection of my favourite cemetery photographs and I shall return to Glasgow Necropolis and Scotland as I've never seen such beautiful headstones anywhere else, yet!
Photographs of Glasgow Necropolis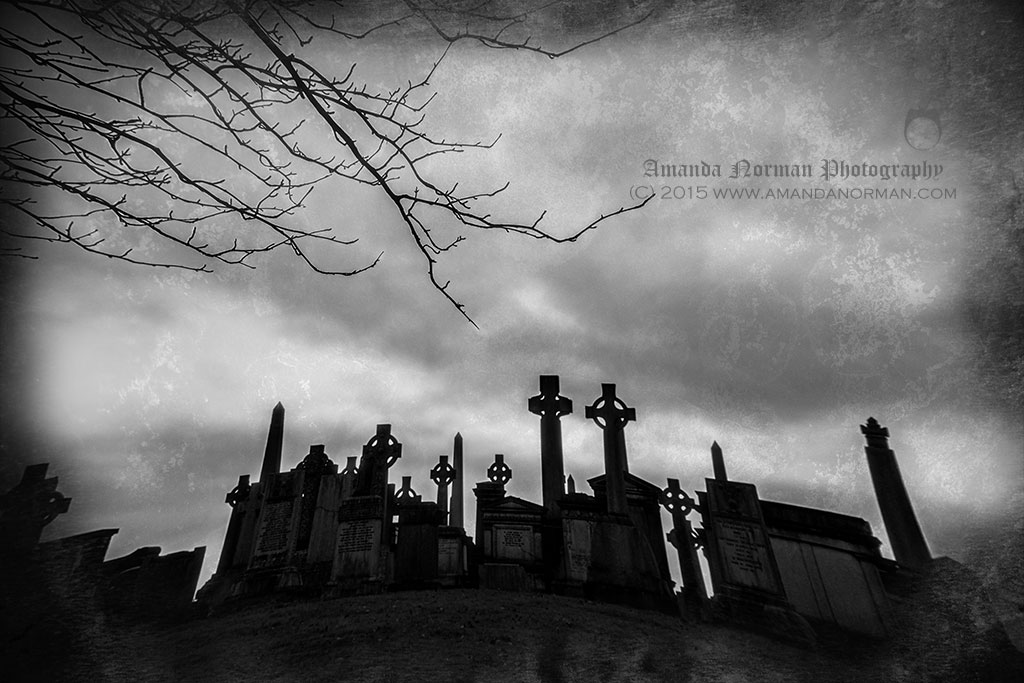 Glasgow Necropolis is situated upon a hill overlooking the city and the array of crosses, obelisks, tombs and statues is breath-taking.
Below is a photograph showing the close up of a hand. Most commonly found on Victorian graves, they often represent the deceased's relationship with other human beings and God.
The Dead Do Speak – Cemetery Hand Symbols
Index finger pointing up symbolises the hope of heaven
Index finger pointing down symbolises God reaching down for the soul and commonly representing a sudden death
Handshake/Clasped Hands is a very interesting symbol. Firstly, look at the cuff to determine if the deceased is a male or female (frilly cuff). The person who died first, symbolised by the right hand in a grasp with fingers overlapping the left hand, which is open, is guiding his/her spouse to Heaven.
A cherubs head with wings either side is a softer version of the skull and crossbones otherwise known as Death Heads. Skull and crossbones was a common Memento Mori symbolising that death comes to us all.